EZ-packs™
Production Figures
For productive
Packing
EZ-packs™ - Production Process
EZ-packs™ packing is an easy process which basically involves inserting same height mini-blocks into ready to use covers – no special preparation is needed and the packing has no known limitation.
This packing process is done on finished business cards (at the end of the line), thus – no changes are required to your current printing and finishing process.
EZ-packs™ - Recommended Preparations
EZ-packs™ - Expected Production Speed
Numbers refer to all packing steps for 10 EZ-packs™ (200± Business Cards).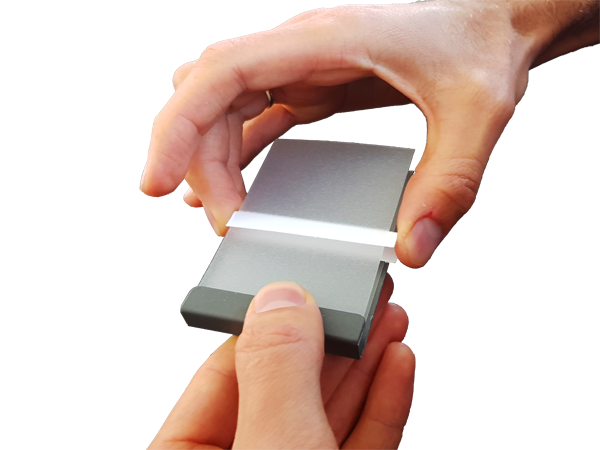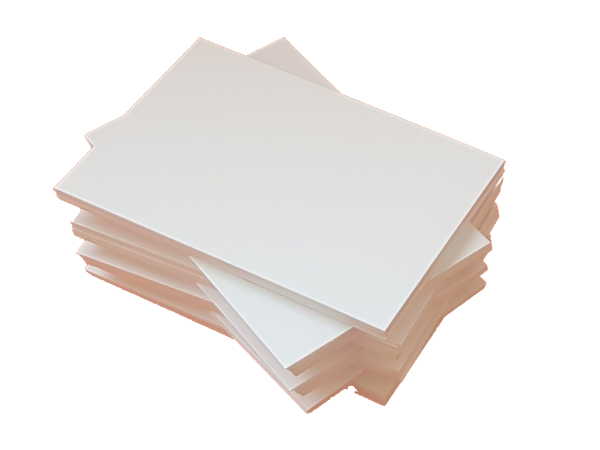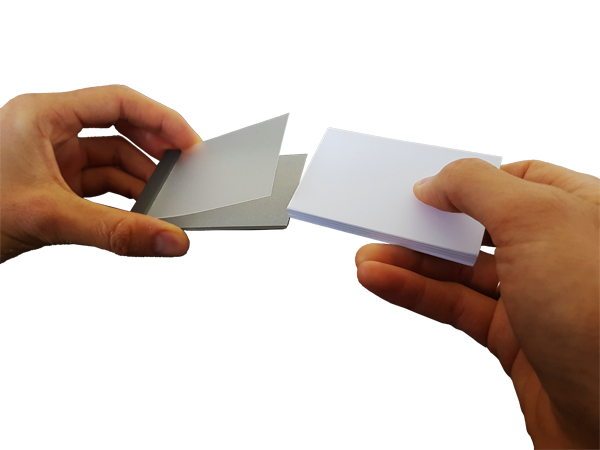 EZ-packs™ - Production Figures